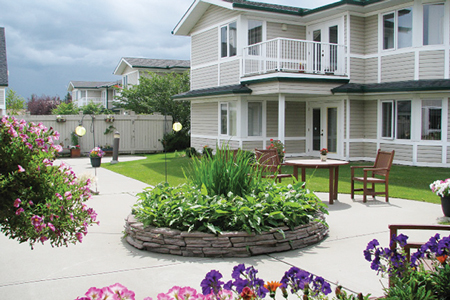 12 Brower Drive
Sherwood Park, AB
T8H 1V3


T

780.467.3366




F

780.417.4350
Last updated January 10, 2022 at 5:30pm
Laurier House Strathcona is included in the centre-wide COVID-19 outbreak declared at CapitalCare Strathcona. No residents of Laurier House Strathcona are currently active with COVID-19.
---
Visitation
The safety and well-being of our residents, companions, and staff is our top priority.
Due to the high risk of transmissibility posed by the Omicron variant at this time, we ask visitors to evaluate their need visit in person.
Enhanced Precautions for Visitors:
If you must visit in person, please take the following enhanced precautions to help limit further spread of the virus within our centre:
All visitors will be screened upon entry.
---
Do Not Visit If...
The CMOH has ordered that those visitors with known close contact with a confirmed or probable case of COVID-19 shall not enter the site for 14 days from the last day of exposure regardless of their immunization status.
As well, visitors who are sick or symptomatic – with any illness - even if their symptoms are mild, must not come to the centre:
  - for at least five days if you are fully immunized
  - for at least 10 days if you are unimmunized
---
If you need assistance to facilitate a virtual visit, please connect with the Recreation Department at 780.410.4425.
As well, we invite you to follow us on the CapitalCare Facebook page to see photos and videos of residents engaging in activities or to pass along messages.
For more information or general questions please email us at info@capitalcare.net.
---
Laurier House Strathcona has 42 designated supportive living spaces and can accommodate people assessed for long-term care on a case-by-case basis. The life-lease concept gives people more flexibility and choice than traditional care housing options, and allows you to live as independently as possible in a communal setting.
---
Special Features
Opportunity to live alone,with a spouse, companion, and/or a small pet

Choice of one and two-bedroom suites with kitchenettes and spacious ensuites

Private balconies or patios

Courtyards and outdoor gardens

Private dining room for special events

Guest room for out-of-town friends or family

Recreation programming

Beauty salon

Affordable life leases starting at $119,000.

Click here

for a complete price list.
---
For More Information
*Assessment by Alberta Health Services is required before admission to this centre. For more information call 780.496.1300 or click here.

---
Centre Entry Hours
Monday - Friday
10:00am - 6:30pm
Saturdays & Sundays
10:00am - 4:30pm
Visitors must be screened and enter the building during our ENTRY TIMES, which reflect the hours screeners are present. (One exception is for family and friends visiting a resident at end-of-life. You may come to the centre at any time and use the buzzer to enter the building after hours.)
---
Hair Salon Open
Click here for hours and price list.
---
Family Updates
---
Recreation
Recreation calendars are not available at this time.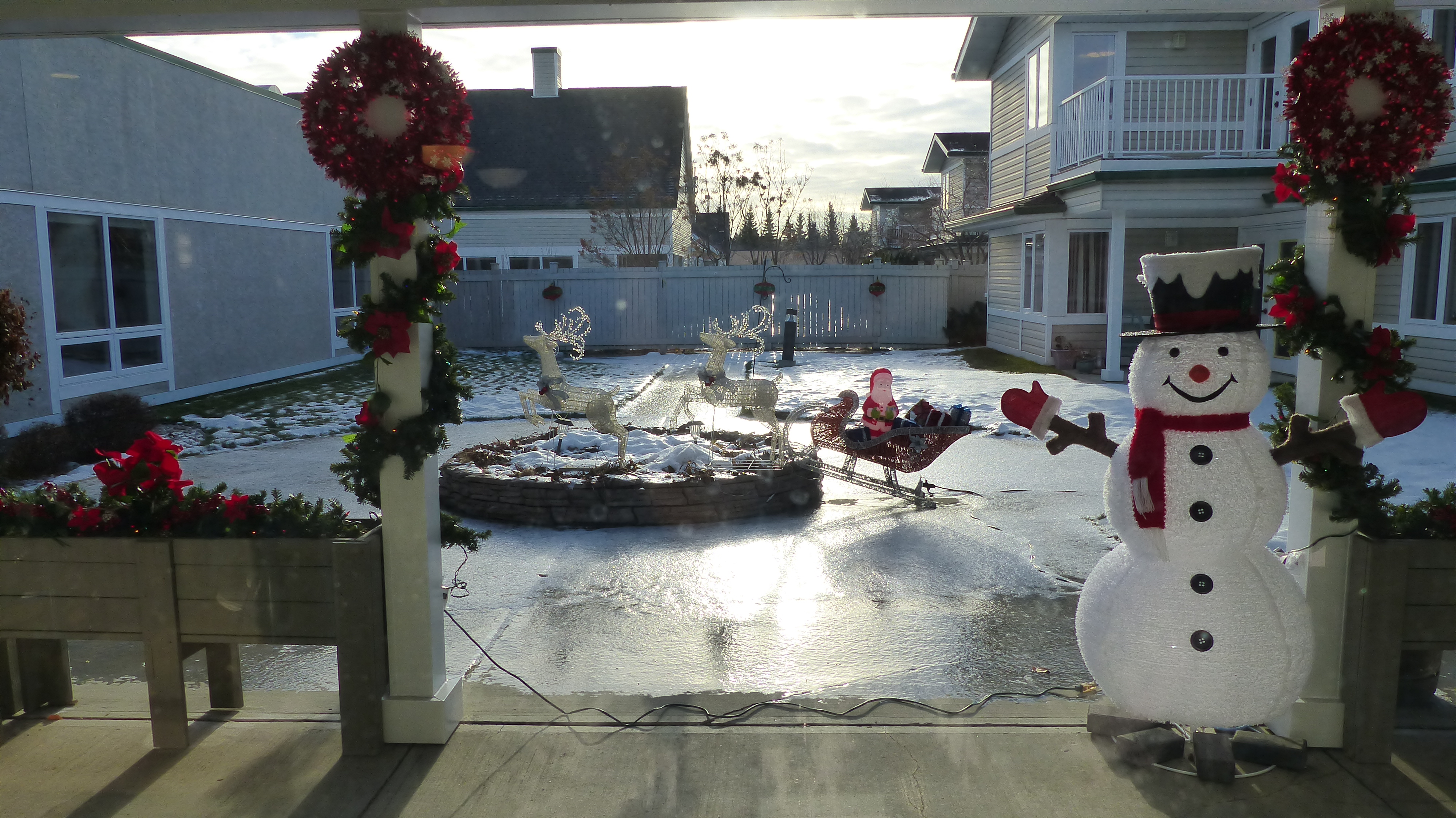 It's beginning to look at lot like Christmas at Laurier House Strathcona.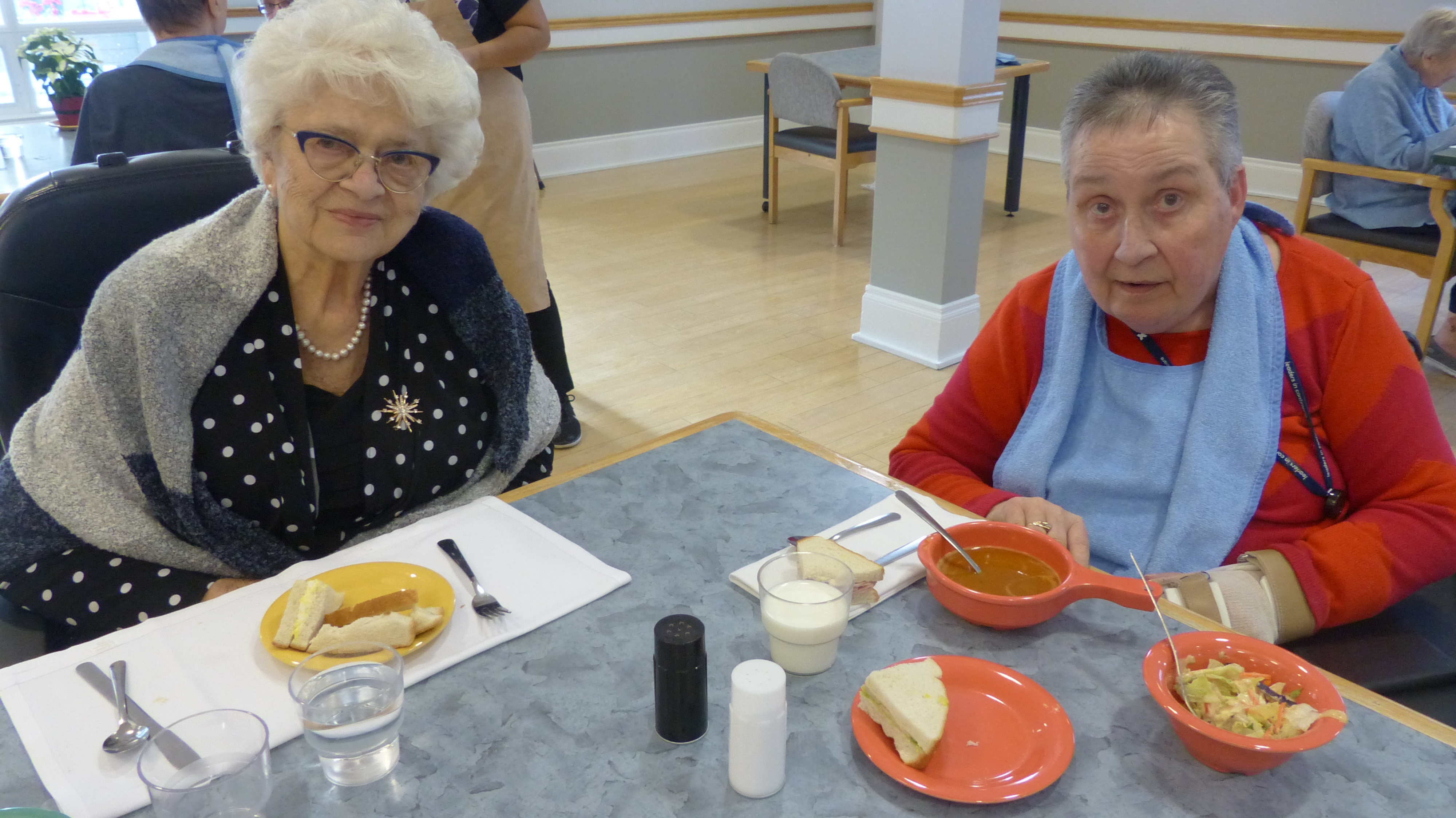 Residents at Laurier House Strathcona enjoy a Christmas lunch.
Recreation photos are on our Facebook page.
---
Centre Information