Visiting Hours
Visitation to both houses is permitted– no pre-arrangement is required.

---
Family Update
October 26 Town Hall Presentation
---
Recreation
Recreation calendars are not available due to COVID-19.
Here's a snapshot of the activities that are ongoing. More photos are on our Facebook page.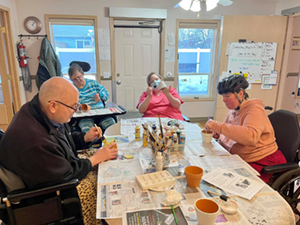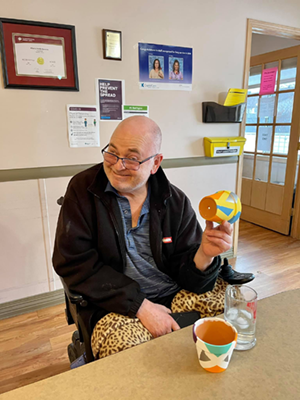 Residents at the Adult Duplexes tapped into their creative side by painting mosaic designs on flower pots.
---
Dining Experience
Dickinsfield offers unique menu options for breakfast, lunch, supper and snacks. These options are based on resident feedback and required nutritional standards. Different textures and diet options are available based on individual needs.
Registered Dietitians assess nutritional requirements as individual's needs or abilities change. Menu cycles repeat (at a minimum) every three weeks.