CapitalCare resident Vera Saunders, marks 108th birthday.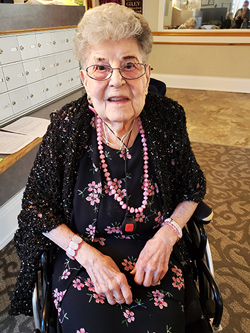 Edmonton AM with Mark Connolly, Tara McCarthy - Aug. 7, 2020: 108th birthday - "She lived through the Spanish Flu, and friends and neighbours perished in that flu, but here she is today, and because of their care & precautions, she's still with us and well."
Listen to the complete interview with CapitalCare Laurier House Lynnwood resident Vera Saunders and her family on the occasion her 108th birthday.
---
People & Progress Newsletters Archive
Please select an edition