9113 - 144 Avenue
Edmonton, Alberta
T5E 6K2

T 780.496.2575
F 780.456.1114
Last Updated January 28, 2021 at 4:30 pm
McConnell Place North has no active cases of COVID-19. Read More.
Designated Support Persons (DSPs) are asked to refrain from coming to the centre, unless the resident's care needs cannot be met without their assistance, and until we receive the results of all tests.
Social visits have been paused since October 28. We encourage family and friends to connect by teleconference and telephone. These visits can be scheduled using the online booking system on the CapitalCare website.
Laundry drop off and pick up continues.
Please minimize your calls to the centre at this time. We will notify you of any change to your loved one's health status. If you need more information, or have any questions, please email us at info@capitalcare.net.
---
McConnell Places provide secure designated supportive living (SLD4) in small, home-like settings. Designed specifically for people with mid-stage dementia, these two care homes allow residents to live as independently as possible with round the clock care.
Individuals are encouraged to participate in familiar activities such as gardening, housekeeping and baking.
Click here to learn more about the McConnell Places.
---
For More Information
*Assessment by Alberta Health Services is required before admission to this centre. For more information call 780.496.1300 or click here.
---
Back to the future
Fifteen years before the incidence of Alzheimer's disease would reach what is now seen as epidemic proportions, CapitalCare - the largest public long-term care provider in Canada - opened a care centre that would help lead others towards developing new models of caring for people with Alzheimer's. Read More

---
Visiting Hours
In-person social visits are paused for all neighbourhoods.
---
Online Booking for Visitations


---
Visitor Screening
Note:

All visitors coming into our buildings (DSP or others) must complete the screening. To fast track the process, please complete the screening process below.

---
Family Updates
---
Recreation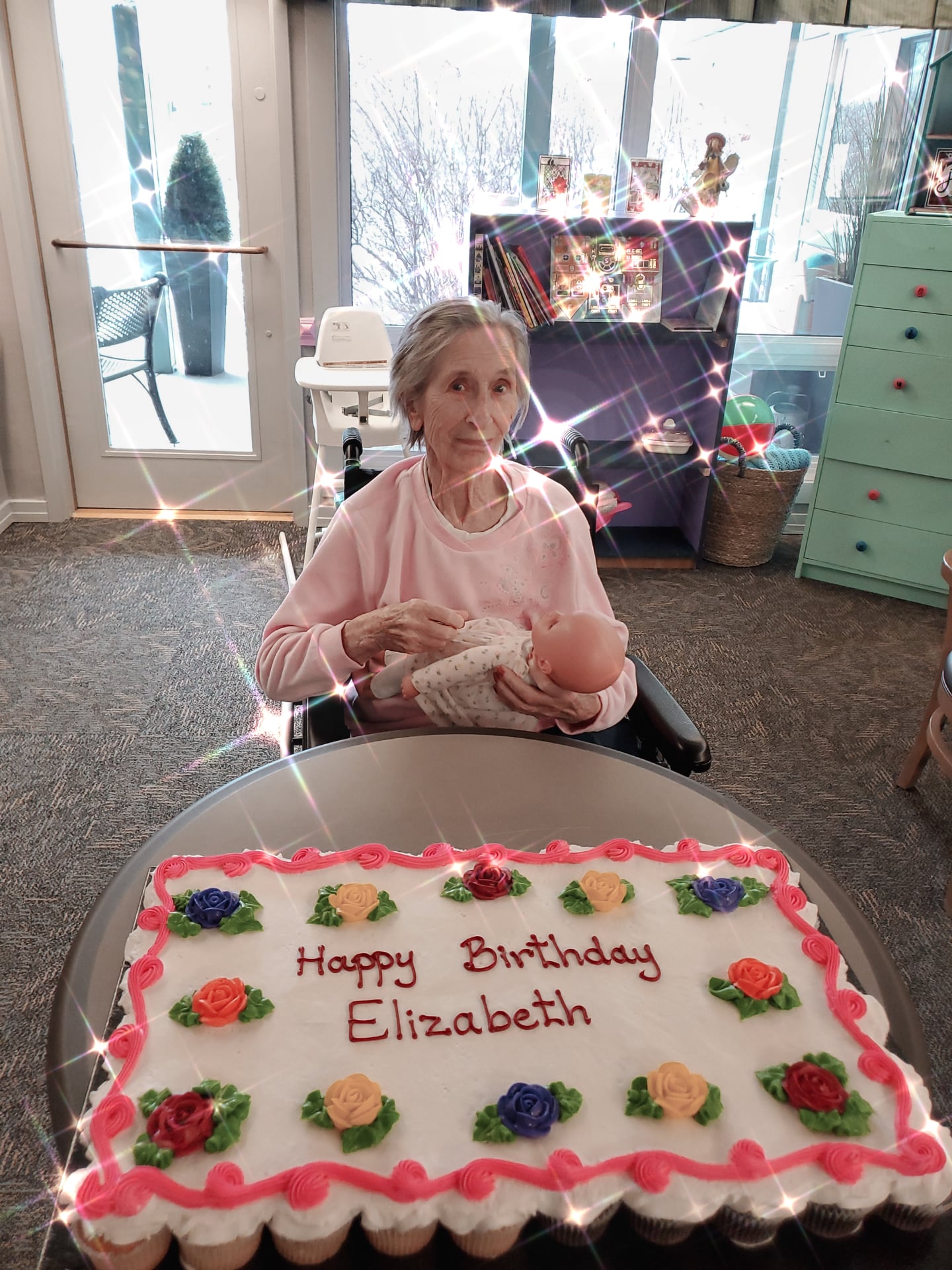 McConnell Place North resident Elizabeth celebrated her 85th birthday with her baby(doll) & birthday (cup)cakes. Thanks to daughter Della for bringing cupcakes for all to share in this happy milestone.
---
Dining Experience
McConnell Place North offers unique menu options for breakfast, lunch, supper and snacks. These options are based on resident feedback and required nutritional standards. Different textures and diet options are available based on individual needs.
Registered Dietitians assess nutritional requirements as individual's needs or abilities change. Menu cycles repeat (at a minimum) every three weeks.