March 5-6, 2018, Niagara Falls, Ontario
A biennial conference that brings together older adults/residents, care partners, educators, policy makers, students and researchers from all over the country to learn with and from each other about how to enhance the journey of aging across the continuum of care and community living.
Learn More
Keynote Speakers: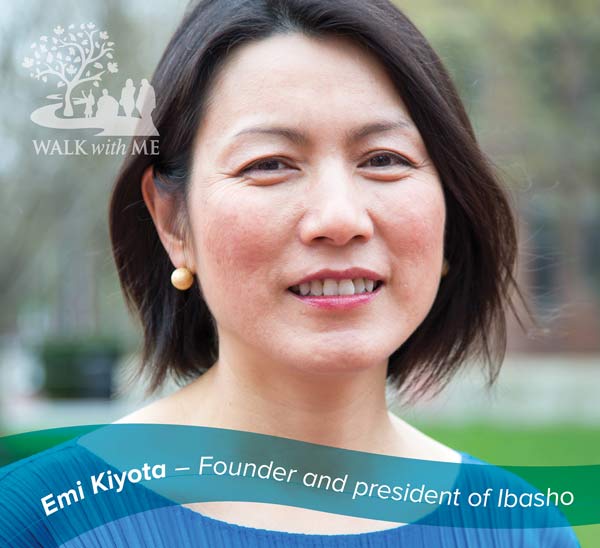 Dr. Emi Kiyota - Founder and President of IBASHO
Inclusiveness is a global issue. Dr. Emi Kiyota, an environmental gerontologist and organizational culture change expert, focuses on creating inclusive communities where elders are assets. Current practices that segregate elders from the community are not desirable or sustainable. Dr. Kiyota's keynote will shed light on how to shift our way of thinking, and listen to and engage elders in defining a new future.
Dr. Kiyota is a consultant to numerous age-friendly design projects for senior housing, hospitals, and clinical-care centres in the United States, Europe, Asia and Africa. In addition to her consultant work on quality improvement in the built environment for long-term care and aging services, Dr. Kiyota, and a group of like-minded colleagues, created a not-for-profit, international organization entitled Ibasho. Ibasho, embodying the Japanese concept of "a place where one feels at home being oneself", aims to create socially, economically, and environmentally sustainable communities that engage and value their elders. With this vision, she has been involved in the development of housing and services for elders in Bhutan, Sri Lanka, and the Ivory Coast.
---
Happiness Expert / Bestselling Author of The Book of Awesome
A Harvard MBA, New York Times bestselling author, award-winning blogger, and one of the most popular TED speakers in the world, Neil Pasricha is "a pied piper of happiness"* who dazzles audiences with ideas and frameworks that skyrocket happiness into the stratosphere. With infectious enthusiasm, heartfelt authenticity, and a "what works" authority, Pasricha draws on the latest research in happiness to increase individual performance and create a more positive and productive workplace.You won't want to miss this presentation!
*The Toronto Star

Walk with Me 2018 - Call for Sessions
Don't miss this opportunity to share your knowledge and experience about a culture change initiative, practical tools and strategies, or inspiring research that promotes quality of life for older adults with delegates from across the country.
Click here TO SUBMIT ONLINE
Deadlines for submissions: September 15, 2017 – 11:59 PM (MT)
---
Living Fully
Next Steps for the Canadian culture change movement
The second Walk With Me conference was held in Edmonton, Alberta in 2016. Following the conference, an international panel of culture change leaders met to identify areas of focus for the movement. It was agreed that "living fully", rather than "aging well," should be the goal of the movement. Get the Living Fully white paper to find out about potential strategies to advance the culture change movement in Canada.