Families help create spaces that bring back memories.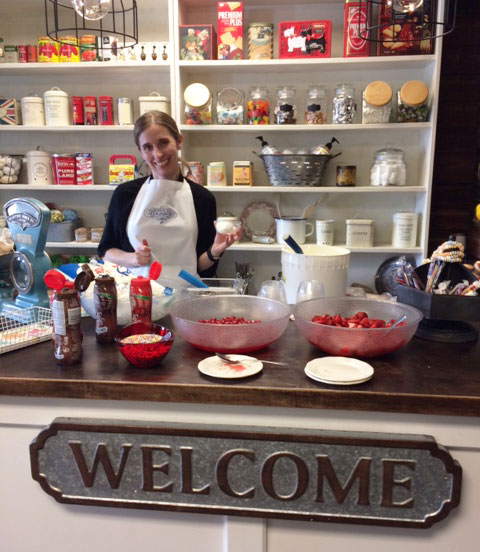 The grand opening of the Harvest General Store featured old-fashioned ice cream sundaes.
"I think all of us can remember places like this from our childhoods," says Renee Rhodes, Care Practice Lead for CapitalCare Strathcona. "More importantly, our residents can recall these stores too".
"This was an opportunity to create a place to visit and reminisce."
The opening of the General Store marks the third time under-used space at Strathcona's Harvest House has been transformed to reflect CapitalCare's shift towards a culture of person-centred care.
Related stories: Nursery Creates a Space for Stimulation and Interaction
As with the nursery and the calming room, the Tralnberg family were again instrumental in the development of this room, everything from helping with the faux wood painting to hanging reclaimed barn wood on the wall. They also donated the old carriage trunks and food scale, which came from a family farm outside Beaumont.
Another family member, Darryl Vincent, donated and built the store countertop, while staff and families also contributed by donating vintage items to create the look of an early 20th century store. These donations of items coupled with donations to the CapitalCare Foundation have made this room possible.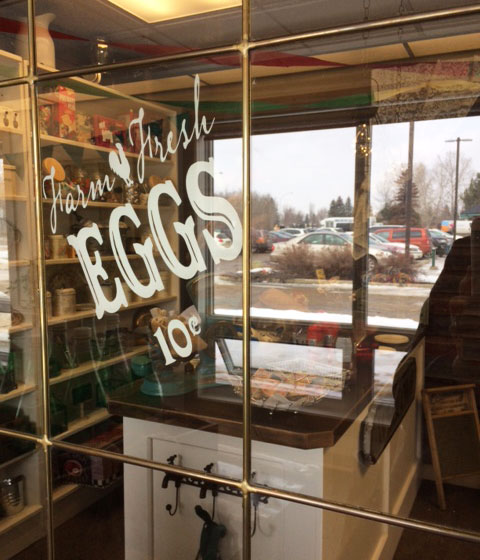 Heritage House Unit Clerk Jackie Laurent made and donated the Harvest House General store sign as well as the stencils for the windows.
"It has been absolutely wonderful to see the enthusiasm for this project from the families, visitors and staff," says Rhodes.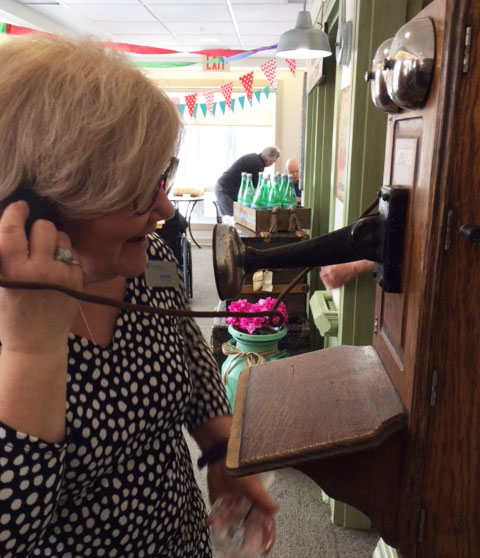 Site Director Liz Tanti makes a call on the vintage crank telephone.
"Our residents now come down to the store and wander in, visitors and volunteers are often seen bringing residents from the other parts of the building.
"One family member noted it was just like the old store her mother had in their small town."
Please note: Artifacts in the store are not for sale. Strathcona's gift shop is located in the main building by the administrative offices.
---
Centre Recreation Calendars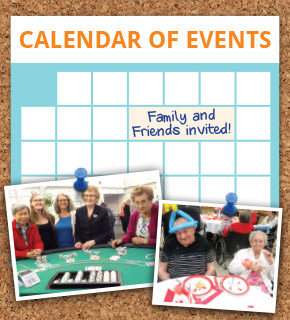 ---
Compliments, Concerns or Suggestions?
If you have a compliment, concern or suggestion, we want to hear from you. We encourage your comments and will address them in a timely, courteous and appropriate way.
Pick up a form at your centre or download it here:
Drop off your completed form in the locked box by the Administration Office at your centre.
---
CapitalCare is publicly funded by Alberta Health Services. AHS has issued a directive regarding Visitation and Family Presence in continuing care centres funded by AHS. If you have unresolved concerns about visitation limitations, the AHS Patient Relations Department may be contacted by telephone 1-888-550-2555 or by email: patientfeedback@ahs.ca.

---
Events
22nd Annual Charity Golf Classic - presented by Gilead
Have fun at our annual Charity Golf Classic at The Links in Spruce Grove!
---
Guidelines and Fact Sheets