Resident of the Year: Alex Rattray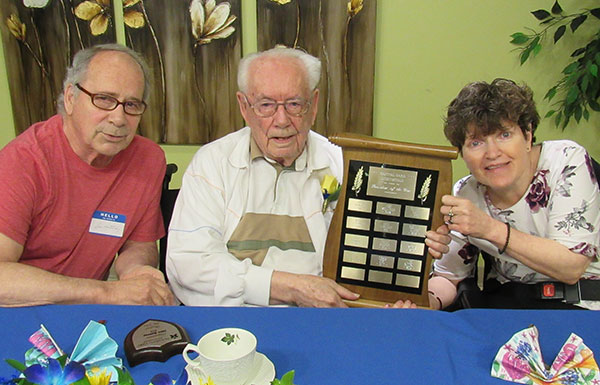 Don, Alex, and Debbie with the "Resident of the Year" award

CapitalCare Dickinsfield resident Alex Rattray is this year's "Resident of the Year." The award is a way for Dickinsfield's residents to recognize an individual who is a positive role model and enhances the quality of life for those around them. Last year's recipient, Debbie Frey, presented the award to Alex at a tea held during Seniors' Week, June 3-9.
"Alex is a kind and welcoming person, who always keeps his doors open and we would like to thank him today for the difference he makes in the lives of other residents every day," said Debbie.
Alex was born and raised on a farm outside of Wainwright, Alberta. He left the farm to attend veterinary school at Guelph University, in Ontario. In 1946 he opened Edmonton's first animal hospital – the Blue Cross Animal Hospital. During his career, Alex treated race horses and was as the track veterinarian at Northlands.
Alex has been a dedicated volunteer throughout his lifetime and in 2006 received the Minister's Seniors Service Award.
Alex was married for nearly 71 years and has three children, 10 grandchildren and 21 great grandchildren.
Alex, a resident on 3A (Aspen Lane) since November 2015, loves sports and has won awards in nearly all the sports he has participated in, many after the age of 80. He shares his love of games and sports almost daily with other residents with the help of his son, Don.
---
Centre Recreation Calendars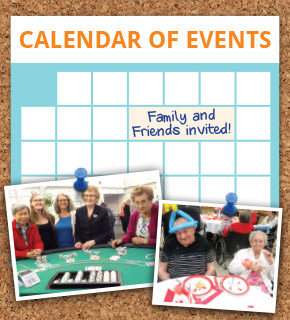 ---
People & Progress Newsletter Archive
For past issues, please select from the menu below.
Please select an edition