In the News
Volunteers who make a difference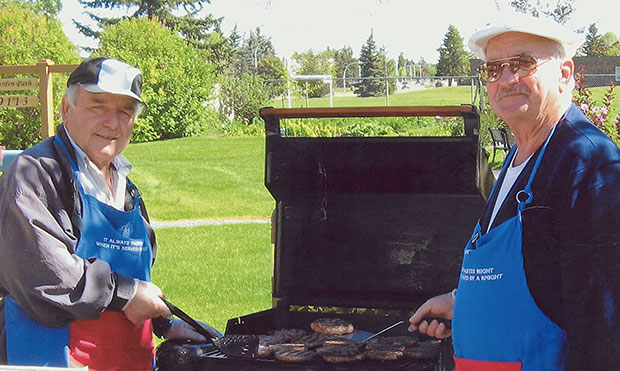 The "Kings of the BBQ" have hung up their aprons. Long-time volunteers Frank Coady and Rudy Chowaniec, together with their wives Theresa and Minette, retired after a combined service of 46 years and over 6,300 hours.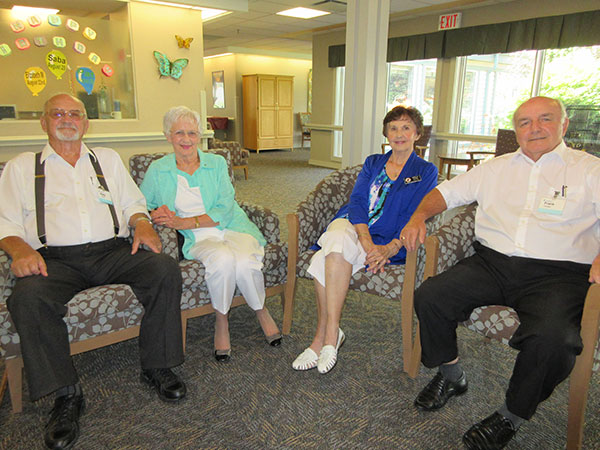 L-R: Rudy and Theresa Chowaniec, Minette and Frank Coady
"It was always our pleasure to come here," said Theresa Chowaniec. "It is a joy to see how well-loved the residents are here, so cared for by the staff." Added Minette Coady, "It's true what they say, happiness really is doing something good for someone else."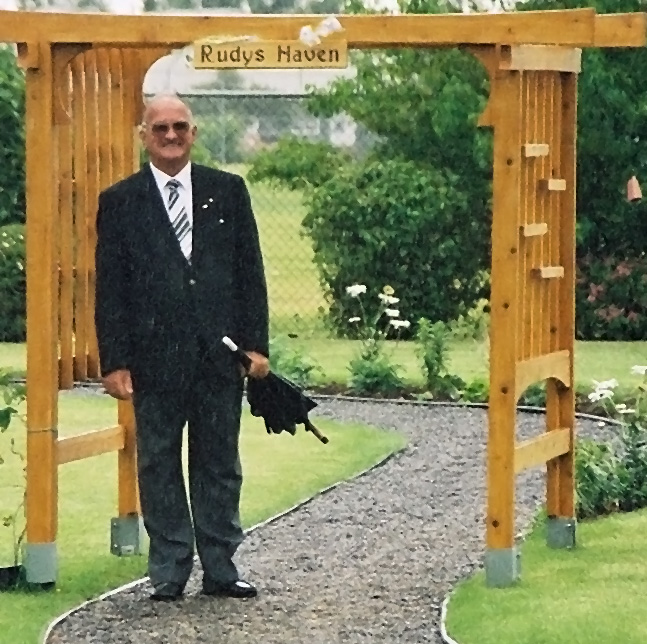 Rudy's Haven was dedicated by the Knights of Columbus - St. Christopher Council to McConnell Place North on the 10th anniversary. The Knights have donated a gazebo, planters, furniture and countless hours to activities that help residents thrive.
Rudy and Frank are members of the Knights of Columbus - St Christopher Council, a service group that has funded enhancements at both McConnell Place North and CapitalCare Dickinsfield. Their wives often came with them to volunteer, and held prayer groups.

We will miss them dearly and wish them well in retirement.

Angela Bennett, Coordinator of Volunteer Services,
CapitalCare Dickinsfield
---
People & Progress Newsletter Archive
For past issues, please select from the menu below.
Please select an edition