Resident of the Year - Justin Cooper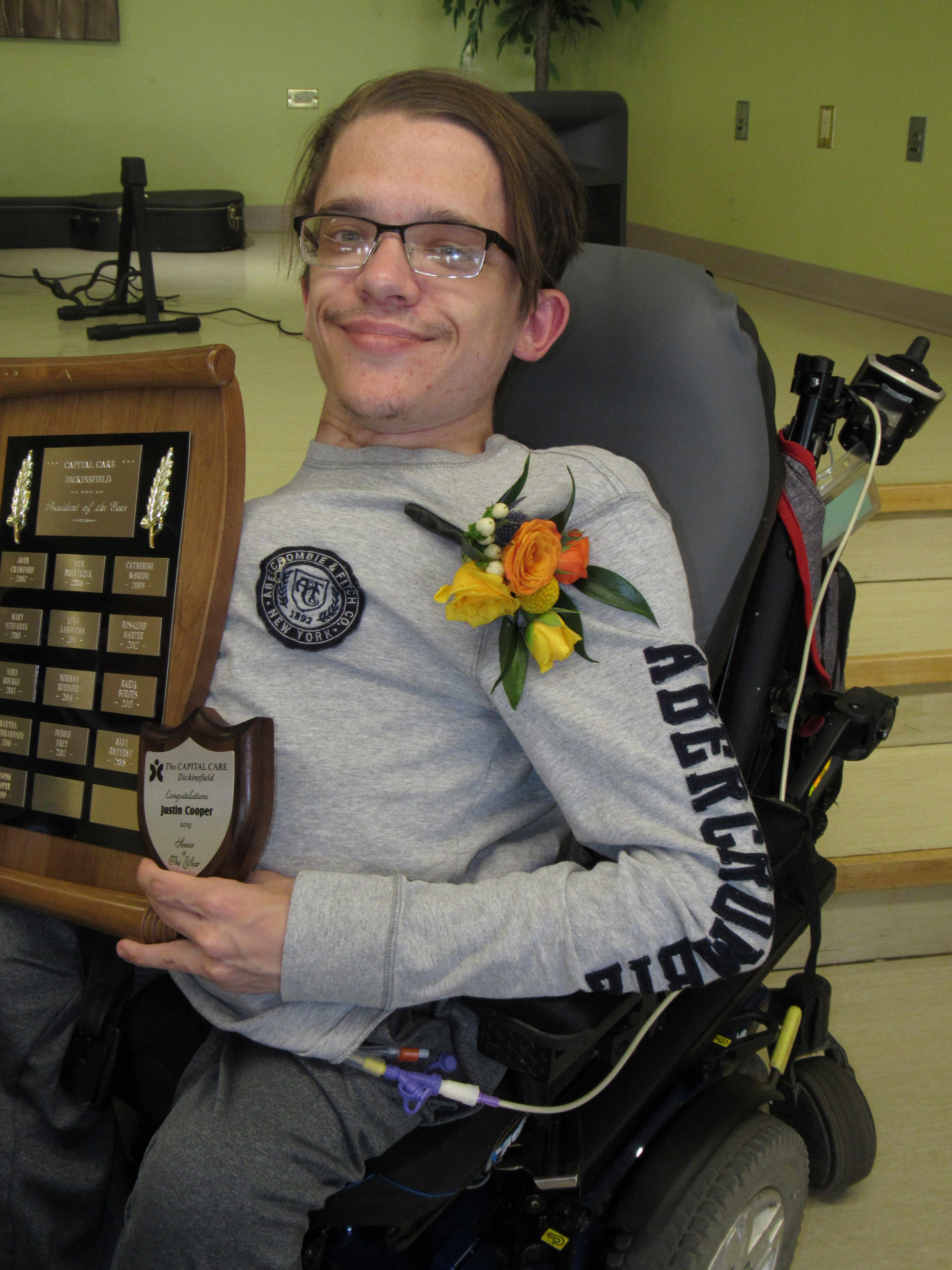 Justin Cooper, Resident of the Year
You wouldn't think someone living in a nursing home is an avid collector of Funko Pops and a small-time, livestream gamer. But at just 24 years old, Justin Cooper is not only one of the most well-known residents of CapitalCare Dickinsfield, he's also this year's "Resident of the Year."
"This year's recipient has demonstrated that age and disability do not separate him from others, and this is evident in the relationships he has built with other residents in the facility, young and old alike," care manager Brent Huculak told Justin's peers and family, who gathered June 5 for the presentation of the annual award, typically presented during Seniors' Week.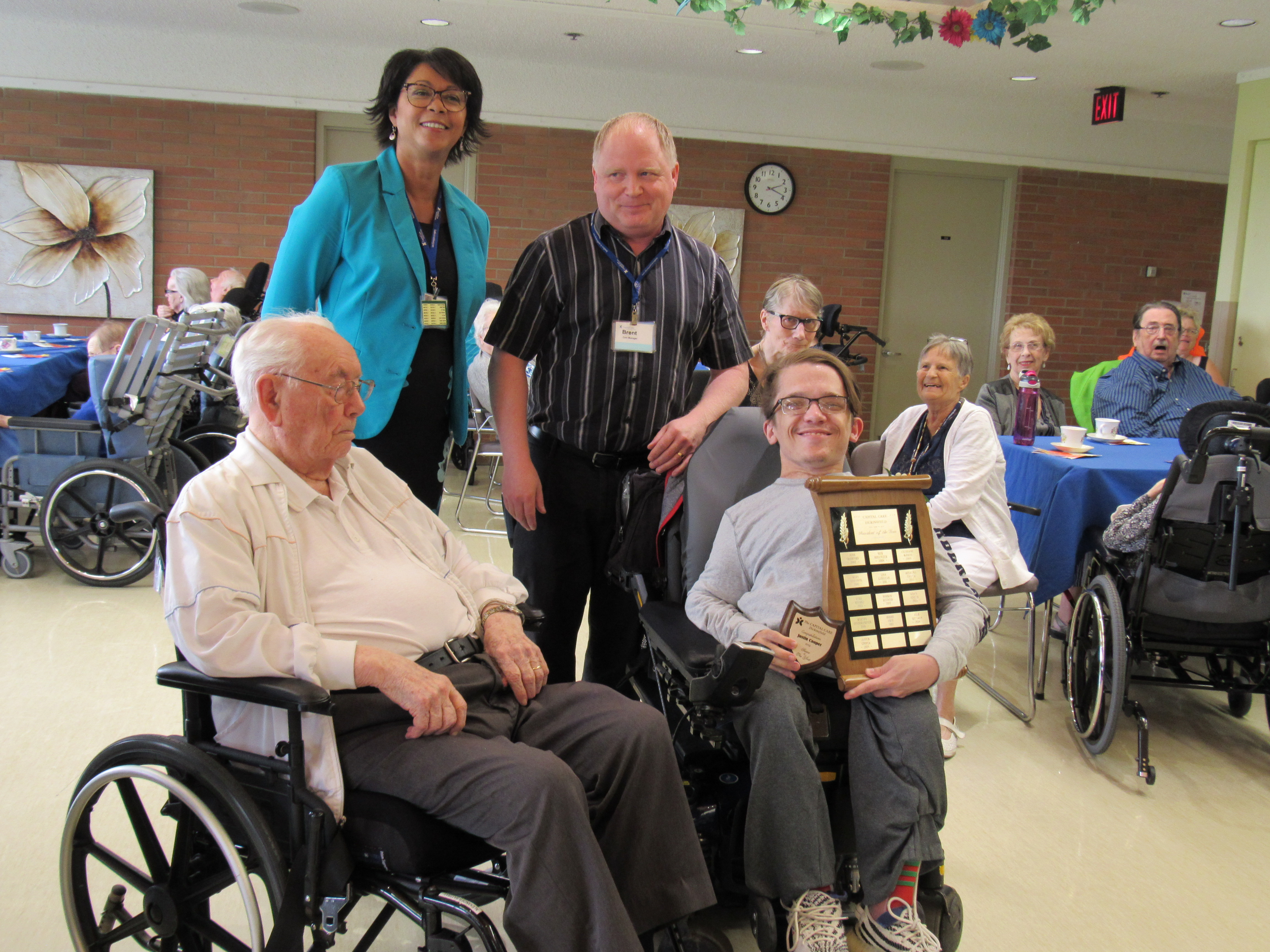 "Justin has a special charisma about him that makes others want to befriend him," Huculak continued. "He always has time to talk with others, always offers to help, and shares his interests and passions with others."

One of Justin's interests is in online gaming. He was recently featured in an article about how gamers with disabilities find acceptance and inclusion in the digital world. Cooper's technical competence is appreciated by staff and peers at Dickinsfield as well.

"We refer to him as our own in-house 'geek squad," says Huculak, referring to Justin's willingness to assist whenever someone is having difficulty with their televisions, tablets or digital devices.

Cooper, who recently graduated from the Radio and Television Arts program at NAIT, and can be seen on video giving virtual tours of the centre, dreams of getting a job in broadcasting someday.

Meantime, with his positive attitude and great communications skills, he contents himself with building bridges between residents who have difficulty expressing their needs, and staff. "It's my way of giving back," says Cooper.

So how does Cooper, who was just 19 when he came to live at Dickinsfield, feel about living amongst older people?
"I've learned so much just talking to people here. We're all just people. We like interacting just as much as anyone else."

"Honestly, it's gotten to be my home, and the staff…I think of them as my family."

---
Centre Recreation Calendars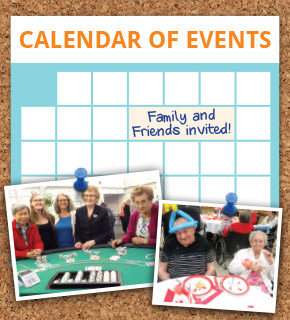 People & Progress Newsletter Archive
For past issues, please select from the menu below.
Please select an edition