In the News
Laurier House Lynnwood's "Cover Girl" turns 100
Jean Jamieson was 97 years young when she was photographed for the cover of CapitalCare's Laurier House brochure.  On January 21, she celebrated her 100th birthday.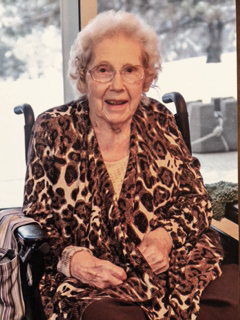 Constance Jean Jamieson (nee Morgan) was the child of English immigrants who settled in Edmonton near the beginning of the First World War.  The newly completed High Level Bridge was the marvel of the time allowing the amalgamation of Strathcona, where the family lived, and Edmonton just across the river.
Jean was born and raised in Bonnie Doon, in an era where water was supplied by a communal well, where coal (for heat) was delivered by teams of horses, and where sanitary services were situated "out" by the alley for ease of pickup by the "honey wagon."  She attended King Edward Park and Rutherford schools, and spent her recreational time roller skating in summer and skating in winter.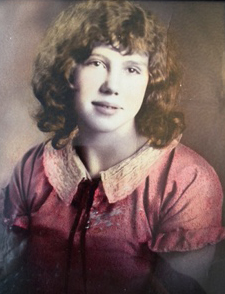 She met her future husband, Allan Jamieson, through the community league, and was married during the Second World War years.
Jean supported her husband in his growing livestock business, cooking, cleaning, canning and chauffeuring her two children and their friends.  Coming from a musical family, she loved to sing and passed on her love and appreciation of music to her own children, as well as her six grandchildren, and now two great grandchildren, newly arrived.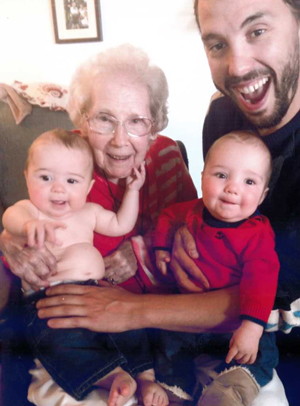 She moved to the Crestwood community and lived on Candy Cane Lane for over 20 years. When her mobility became greatly reduced due to arthritis, she moved to Laurier House Lynnwood in 2006, and remained active, conversive and thoughtful of others.
"Mom really enjoys Laurier House," says her son David.   "She appreciates the staff and loves all the entertainment and goings on that happen so regularly."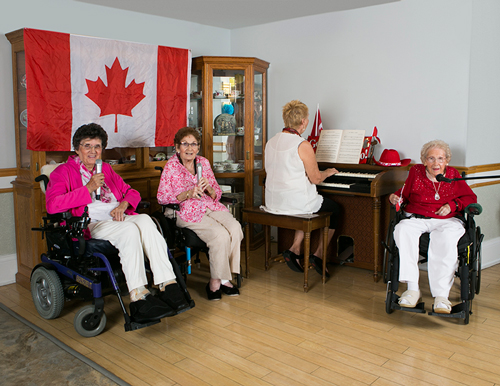 Jean attributes her longevity to the fact she has seldom been ill during the past ten decades. Her son adds his mom's kindness, good humor and positive attitude has played a role in her long life.
"Her genuine interest in people has sustained in her an incredible vitality and enthusiasm for life," says David Jamieson.
People & Progress Newsletter Archive
For past issues, please select from the menu below.
Please select an edition